• Directors Statement:
Last Day of Freedom began when Nomi came home with stories from her (then) day job working as a media specialist for a non-profit doing mitigation work for trials on capital cases. She described families struggling to manage feelings of shock, shame and fear after their loved ones were accused of a capital crime. Innocent family members trying to see the truth and understand what went wrong. We asked those families to tell their stories, to describe perspectives that are rarely, if ever heard.
We imagined back then almost four years ago that we would make a video installation exploring multiple families' experiences, for exhibition in museums and galleries as we had done before. Then we met Bill, hearing his story we suddenly knew we had to make a linear documentary, to tell his complex and painful story of war veterans, PTSD, racism, the failures in the American criminal injustice system, family bonds and the death penalty.­
Initially we chose animation to retain the anonymity of several early storytellers, but as time went on and our film focused on Bill's story we realized the power of animation to open up new perspectives. We wanted to bring viewers intimately close to Bill, to witness each tear and wrinkle, to evoke metaphors of loss and isolation, and document both the outer and interior lives of his remarkable, and terrible story. There are 32 thousand drawings in Last Day of Freedom, this project took longer than any other project we have undertaken, involved more drawing, edits, rewrites and generous support than anything we have ever created. It is, to date the work we are proudest of. We are deeply grateful to Bill Babbitt for his openness, love and generosity in sharing his story. And also to the other families we interviewed, we are still in the process of creating a site for their stories.
Dee Hibbert-Jones & Nomi Talisman
July 2015
---
• Bios Producers-Directors:
Dee Hibbert-Jones & Nomi Talisman are artist/filmmakers who tell stories that bring to life larger issues of criminal justice and civic responsibility. Their work investigates the ways individuals manage power systems from the mundane to the extreme. They blend animation and documentary forms to challenge entrenched attitudes and move beyond dehumanizing statistics, engendering empathy and critical reflection. The filmmaker team created all key animations on the 32 thousand drawings in Last Day of Freedom. Their collaborative film and media projects have been exhibited and screened in Europe, Israel, Japan and the U.S. in museums and international festivals such as Full Frame Documentary Film Festival, Art in General (NYC), The Israeli Center for Digital Art, Tokyo Zokei Museum and international screenings and exhibitions in the US, Canada, Japan, Israel and Europe. Their recent grants and awards include Cal Humanities Documentary Grant, MacDowell Colony Fellowship, Center for Cultural Innovation Award, Pacific Pioneer Fund, Creative Work Fund Grant, Yerba Buena Center for the Arts Award & Residency, NEA project award and BAVC Media Maker Fellowship. Their current film project Last Day of Freedom won the Jury Award for Best Short at the Full Frame Documentary Film Festival this year – a coveted award for the top short subject documentary. The film also won the Center for Documentary Studies Filmmaker Award at Full Frame, then received the Justice for All Award at the (In) Justice Film Festival and most recently the audience award at SF Doc Fest. Dee is an Associate Professor of Art & New Media at the University of California Santa Cruz. Nomi is a freelance editor and media specialist. Born in the UK and Israel respectively they now live in San Francisco.
Last Day of Freedom is their first documentary film.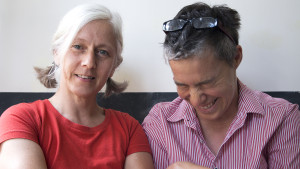 Last Day of Freedom – Credits:
Produced and Directed by Dee Hibbert-Jones & Nomi Talisman
Executive Producers
Vivian Kleiman
Pamela Harris
Corey Tong
Alex Austin
Associate Producer
Penelope Wong
Principal cinematography
Nomi Talisman
Editing, Key Animation and Design
Dee Hibbert-Jones Nomi Talisman
Consulting Editor
Robert Arnold
Consulting Editor and Story Advisor
Elizabeth Finlayson
Production Consultant
Marcia Jarmel
Animators
Nicole Chu
Tony Coleman
Olivia Healy-Mirkovich
Teresa Richardson
Additional Animation
• Rafael Antonio Arana • Haley Jensen • Jennifer Panush • Dylan Parsi-Almeida • Anna Perez Lopez • Mauricio Ramirez • Amanda Ross • Leah Stemman • Will Ward • Dmitri Zurita
Original Music Composed and Preformed by
Fred Frith
Music Recording and Mix
Myles Boysen Guerilla Recording Oakland, CA
Sound Design and Mix
Jeremiah Moore
Dialogue Editing
Andrew Roth
Technical Consultant
Adam Gerardin
Transcription
Julie Lagarde
Legal representation
The Austin Law Group
Archival footage
The Internet Archive
Sacramento Union Archives Special Collections, University of California Davis
Additional Assistance
Greta Albog-Volper • Richard Desanto • Jacob Eades • Scott French
• Joshua Hurwirtz • Will Lee • Maya Manvi • Augustus Thompson
Advisors
Mona Cadena
Troy Duster
Amie Fishman
Craig Haney
David Onek
Susan Rutberg
Austin Sarat
Nancy Stoller
Michael Thompson
Estrus Tucker
Patricia J. Williams
Frank Zimring
Special Thanks To
• Jonathan Archer • Sara Bolder • Lisa Kleiner Chanoff • Laurie Coyle
• Janeil Engelstad• Jen Gilomen • Abby Ginzberg • Marcia Jarmel • Tim Kochis
• John Lightfoot• Perrin Meyer • Katya Min • Laura Nix • Michela Leslie-Rule
• Ken Schneider• Beate Ross Smith • Lara Spengler • Michael Trigilio
• Lewis Watts • Julie Wyman • Ana Zamora • Elizabeth Zitrin
Special thanks for their support
Inclusive PR – Mickey Cottrell, John McAvoy
Larsen Associates – Karen Larsen, Vince Johnson
Adam J. Segal The 2050 Group
Special thanks for their support and generosity
KQED Truly CA team – Lisa Landi, Katie Koskenmaki and Aldo Mora-Blanco
Our grateful thanks to Community Resource Initiative & Scarlet Nerad
This project was made possible with support from Cal Humanities, in partnership with the NEH.
Experience more at www.calhum.org
Supported by
The Center for Cultural Innovation Investing in the Artist Grant
The Creative Work Fund (a program of the Walter and Elise Haas Fund, the William and Flora Hewlett Foundation, & the James Irvine Foundation)
The Embrey Family Foundation
Left Tilt Fund
Pacific Pioneer Fund
San Francisco Arts Commission Artist Fund
The University of California Institute for Research in the Arts
The University of California Santa Cruz Art Research Institute
UCSC Arts Dean's Research Fund & the Arts Dean's Excellence Fund
UCSC Committee on Research Grant
The Zitrin Family Foundation
Web development PigIron thanks to Julian Fann
With thanks to our Fiscal Sponsor Bay Area Video Coalition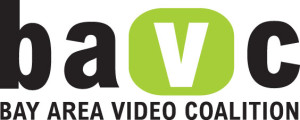 Dee Hibbert-Jones and Nomi Talisman
All images: © Living Condition LLC 2015