When Bill Babbitt realizes his brother Manny has committed a crime he agonizes over his decision- should he call the police? Last Day of Freedom, a richly animated personal narrative, tells the story of Bill's decision to stand by his brother in the face of war, crime and capital punishment. The film is a portrait of a man at the nexus of the most pressing social issues of our day – veterans' care, mental health access and criminal justice


• Nominee, Best Short Documentary Subject, The 88th Academy Awards

2016
News and Program Specialty: Documentary -Topical at the 45th Annual Northern California Area Emmy® Awards



• HOW / WHERE TO WATCH THE FILM

• Streaming now on Netflix

Direct link:  Netflix (US)
• Educational distribution
• International distribution
• What they're saying…

… The most idiosyncratic and moving documentary, rendered in black-and-white line drawing, is the agonizing story of Manny Babbitt […]  As directed by Dee Hibbert-Jones and Nomi Talisman, Mr. Babbitt's story is told by his brother Bill, who had to decide whether to cover for his brother or turn him in. It will break your heart.
New York Times

My personal favorite of these five shorts, Last Day of Freedom is a real outlier among not only the nominees this year, but also most nominees in this category's history in being animated. […] On top of that, the Academy could hardly choose a more topical winner in the wake of the prominence of Black Lives Matter and our criminal justice system in the American political dialogue.
AwardsCircuits
… The standout in the documentary category is the animated "Last Day of Freedom." An African-American named Bill Babbitt is portrayed in simply drawn lines as he tells the story of his brother, Manny, who served in Vietnam and received a Purple Heart, only to be executed later on for murder after his PTSD went untreated. The film is not only timely in its example of both the military's neglect of battle-worn soldiers and racial injustice ("Brother, these are good cops," Bill had told Manny), but Bill is also a wonderful storyteller, keeping you engaged with his emotional and nearly poetic recollections. And then, well after he wins you over, additional facts revealed before the closing credits will break your heart.
The Wrap
I would put my money on this film at least as one of the five nominations to be announced on January 14. As far as I can see so far, it should be the winner.
IndieWIRE Sydneys' Buzz
• Trailer
• Upcoming Events/ news —

• The Congressional Black Caucus Veterans Braintrust nominated the producers for
the 2016 Veterans Braintrust Award (September 2016, Capitol Hill)
• Festival Screening:
• ANIMIX, 16th Israel Animation, Comix & Caricature Festival
Tel Aviv, Israel
Screenings on August 2nd, 3rd, 5th and 6th
Cinematheque Tel Aviv
• Odense International Film Festival (OFF16)
August 29- September 4
Multiple screening, Animation 1 Program
Odense, Denmark

• Please come back for updates, or sign up for our mailing list
• Past Screenings/Events


• Full Frame Documentary Film Festival
Durham NC. April 2015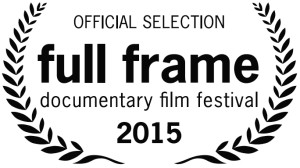 AWARDS: Best Short Jury Award and The Filmmakers Award


• (In)Justice for All Film Festival, Chicago IL. April 2015


AWARDS: Justice for All Impact Award

• Newport Beach Film Festival, Newport Beach, CA. April 2015
STEP BY SHORT STEP program





• SF Doc Fest, San Francisco CA. June 2015
Rotoscopia Shorts program
Q&A with Bill Babbitt – short video coming soon!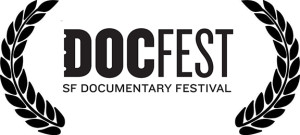 AWARDS: Best Short Audience Award

• Flickers: Rhode Island international Film Festival ,
August 7th


Shorts Program: The Abyss Stares Back, Paff Theatre at URI

• Raindance Film Festival London UK
Monday, September 28, 18:20 at Vue Piccadilly
Short Program #10 – Nova Express



AWARDS: Nominated for Best Animated Short

• The Hamptons International Film Festival
Part of Films of Conflict & Resolution
presented by the Tribeca Shortlist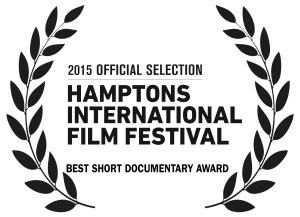 AWARDS: Best Short Documentary Award
• Bar Harbor Film Festival, Maine
October 9-11, 2015
Program 6: The Individual & Society
Socio-Political Documentary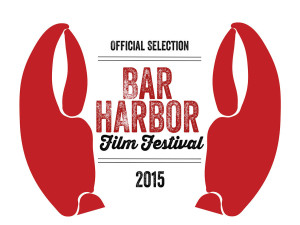 AWARDS: Best Animated Documentary Award

• Tallgrass Film Festival, Wichita, KS
Beyond the News
Sun, Oct 18 9:00 AM

AWARDS: Golden Strand Award for Outstanding Documentary Short
• DOK LEIPZIG (Germany)
October-November 2015
Screenings dates:
Wednesday, 10/28, 13:00,  Passage Kinos, Astoria
Friday, 10/30, 22:00, Passage Kinos Wintergarten
Sunday, 11/1,  15:30, Cinémathèque Leipzig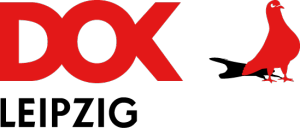 AWARDS: Honorable Mention – Golden Dove International Competition Animated Documentary Award
• St. Louis International Film Festival
Doc Shorts: Animation
Nov 9 at 5:00 PM
Tivoli 3

• Atlanta International Documentary Film Festival
Life Altering Events: Documentary Shorts Program
Friday, November 20th,
dooGallery, Atlanta GA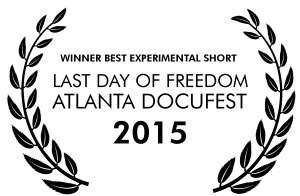 AWARDS: Best Experimental Documentary Short
• Rocky Mountain Women's Film Festival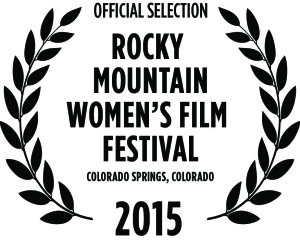 Sunday Nov 15 at 11:00 AM
Cornerstone Arts Center, Richard F. Celeste Theater
825 N. Cascade Ave
Colorado Springs, CO
• Irvine International Film Festival

January 21st, 4PM
Honorable Mention – Best Documentary Short Award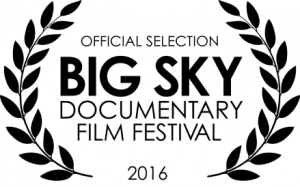 Feb 19-28
Missoula, Montana
Sunday March 6th
AWARDS: Best Short Documentary Short
• Monadnock International Film Festival
Friday – April 15, 2016
7:00 PM, Colonial Theater, Keene, NH
Saturday – April 16, 2016
Panel: Documentaries
1:00 PM, Hannah Grimes Center, Keene, NH
Wellington NZ May 4-15
Auckland NZ May 18-29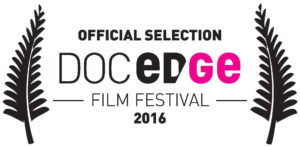 June 23- 26
Screening details:
6/23/2016
9:15 PM
Europejskie Centrum Solidarności
Gdansk, Poland
• Theatrical screenings – Past

With Shorts TV, all nominated Short Documentaries. See either ShortsTV site, or this list
• Conference
• Documentary 2015: Origins and Inventions
The Center for Documentary Studies (CDS) Duke University Durham, NC
Last Day of Freedom screening and a panel,  Friday, 11/20
Couldn't be more excited to be back in Durham, for CDS's 25th anniversary!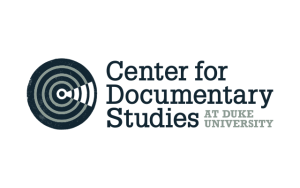 • INPUT TV
Television in the Public interest (conference)
Calgary, Canada
Screening: May 12, Session: Me, Myself and Eye
Calgary Convention Centre.
120 9 Ave SE, Calgary, AB T2G 0P3, Canada
• Please note: this is the shorter broadcast version of the film
Friday, June 10, 2016
The Art of Open Mind
Marriott Conference Center,
Oakland, CA
• Reproducing Reality: Animation and Documentary
Thursday 30 June 2016, 7:00 PM
Frontline Club
13 Norfolk Place, London W2 1QJ
England
• Exhibition
• Voices
Kala Art Institute
Opening reception:
Thursday, October 22, at 6:00pm – 8:00pm
2990 San Pablo Ave, Berkeley, California 94702
Prints from Last Day of Freedom
Excerpts from Last Day of Freedom and Living Condition
• Support
Creative Work Fund, Cal Humanities, Center for Cultural Innovation, University of California Institute for Research in the Arts (UCIRA), Left Tilt Fund, UC Santa Cruz Art Research Institute, San Francisco Arts Commission, UCSC Committee on Research, Pacific Pioneer Fund, Embrey Family Foundation

•
Preview: a 'making of' video
For a complete 'behind-the-scene' video and article, see this link to indieWIRE