When Bill Babbitt realizes his brother Manny has committed a crime he agonizes over his decision- should he call the police? Last Day of Freedom, a richly animated personal narrative, tells the story of Bill's decision to stand by his brother in the face of war, crime and capital punishment. The film is a portrait of a man at the nexus of the most pressing social issues of our day – veterans' care, mental health access and criminal justice


• Nominee, Best Short Documentary Subject, The 88th Academy Awards

2016
• Streaming now on Netflix

Direct link:  Netflix (US)
• Theatrical screenings
With Shorts TV, all nominated Short Documentaries. See either ShortsTV site, or this list
• Educational distribution
• What they're saying…

… The most idiosyncratic and moving documentary, rendered in black-and-white line drawing, is the agonizing story of Manny Babbitt […]  As directed by Dee Hibbert-Jones and Nomi Talisman, Mr. Babbitt's story is told by his brother Bill, who had to decide whether to cover for his brother or turn him in. It will break your heart.
New York Times

...The closest to a work of art itself is "Last Day of Freedom," which uses rotoscoped animation to enrich a heartbroken man's personal narrative about his post traumatic stress disorder-suffering Vietnam vet brother, the crime he committed, and the decision that sealed his brother's fate. Tinged with a loved one's regret, haunted by the societal forces of neglect and misunderstanding, it's a quietly devastating work from first-time filmmakers Dee Hibbert-Jones and Nomi Talisman.
Los Angeles Times

My personal favorite of these five shorts, Last Day of Freedom is a real outlier among not only the nominees this year, but also most nominees in this category's history in being animated. […] On top of that, the Academy could hardly choose a more topical winner in the wake of the prominence of Black Lives Matter and our criminal justice system in the American political dialogue.
AwardsCircuits
…And in year of #OscarsSoWhite, that Last Day of Freedom also comes with a #BlackLivesMatter subtext makes this one seem like a slam-dunk […] blisteringly attests to the inhumanity of the death penalty and the legal system's racial bias, and through a dexterous use of animation that reflects Babbitt's existential anguish.
Slant Magazine Review

… The standout in the documentary category is the animated "Last Day of Freedom." An African-American named Bill Babbitt is portrayed in simply drawn lines as he tells the story of his brother, Manny, who served in Vietnam and received a Purple Heart, only to be executed later on for murder after his PTSD went untreated. The film is not only timely in its example of both the military's neglect of battle-worn soldiers and racial injustice ("Brother, these are good cops," Bill had told Manny), but Bill is also a wonderful storyteller, keeping you engaged with his emotional and nearly poetic recollections. And then, well after he wins you over, additional facts revealed before the closing credits will break your heart.
The Wrap
l love "Last Day of Freedom." It boasts beauty and importance equally, and at the same time, pulses at an excruciating pace. Talisman and Hibbert-Jones breathe palpable empathy into their animation, and Babbitt's internal conflict feels as real as the societal problems it reflects
The Observer
… Last Day of Freedom is a gem of a documentary both in style and content. Directors Dee Hibbert-Jones and Nomi Talisman use bare-bones animation to tell this story in a surprisingly evocative way
Santa Fe New Mexican
Of the five films, the 32-minute "Last Day of Freedom" makes the biggest creative departure
LA Biz Journal

The Documentary nominees are also naturally very issues-oriented, though the use of animation to tell a tragic, true story about crime, punishment and PTSD makes Last Day of Freedom especially intriguing
The Chicagoist

For any regular Netflix head, it is hard not to notice the number of viewers focused on shows circulating around incarceration and the criminal justice system. Perhaps this is attributed to the growing success of the Black Lives Matter movement or from decades of activists' work to eliminate jails. Whatever the cause, shows exploring the flaws of the criminal justice system, like Making a Murderer, are growing in popularity, but none can be more compelling or righteous than the Last Day of Freedom […] Despite what one thinks of the death penalty, this is not a movie to miss.
Samantha Alsina, ULoop
And while there has been much furor over the lack of Blacks in this year's Oscar line-up, "Last Day of Freedom" has been nominated as Best Documentary Short Subject. It covers the tragic story of Black Veteran Manny Babbitt and his downward spiral after serving time in Vietnam.
By Elaine Hegwood Bowen, MSJ, Chicago Crusader,
WATCHING "Last Day of Freedom" by Dee Hibbert-Jones and Nomi Talisman — a powerful animated documentary film that's driven by the most haunting interview with the brother of a man who was executed at San Quentin prison in California.
Nikki Silva of The Kitchen Sisters New York Times
Last Day of Freedom, 32 mins., rotoscoped hand-drawn animated film in black and white with voiceover narration. This Best Documentary Short Oscar nominee is innovative, artful, emotionally powerful, and politically significant and not surprisingly many critics seem consider it the favorite.
Crish Knipp, Filmleaf
As the audience listens enraptured and dreading the outcome, the medium allows a distance between the story and the listener which is needed in order to absorb every detail, and one does not want to miss a word.
I would put my money on this film at least as one of the five nominations to be announced on January 14. As far as I can see so far, it should be the winner.
IndieWIRE Sydneys' Buzz
• Trailer
• Upcoming Events/ news —

• Monadnock International Film Festival
Friday – April 15, 2016
7:00 PM, Colonial Theater, Keene, NH
Saturday – April 16, 2016
Panel: Documentaries
1:00 PM, Hannah Grimes Center, Keene, NH
Television in the Public interest (conference)
Calgary, Canada
Screening: May 12, Session: Me, Myself and Eye
Calgary Convention Centre.
120 9 Ave SE, Calgary, AB T2G 0P3, Canada
• Please note: this is the shorter broadcast version of the film
• Please come back for updates, or sign up for our mailing list
• Past Screenings/Events


• Full Frame Documentary Film Festival
Durham NC. April 2015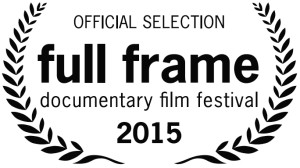 AWARDS: Best Short Jury Award and The Filmmakers Award


• (In)Justice for All Film Festival, Chicago IL. April 2015


AWARDS: Justice for All Impact Award

• Newport Beach Film Festival, Newport Beach, CA. April 2015
STEP BY SHORT STEP program





• SF Doc Fest, San Francisco CA. June 2015
Rotoscopia Shorts program
Q&A with Bill Babbitt – short video coming soon!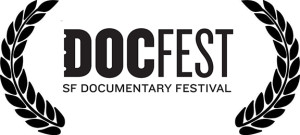 AWARDS: Best Short Audience Award

• Flickers: Rhode Island international Film Festival ,
August 7th


Shorts Program: The Abyss Stares Back, Paff Theatre at URI

• Raindance Film Festival London UK
Monday, September 28, 18:20 at Vue Piccadilly
Short Program #10 – Nova Express



AWARDS: Nominated for Best Animated Short

• The Hamptons International Film Festival
Part of Films of Conflict & Resolution
presented by the Tribeca Shortlist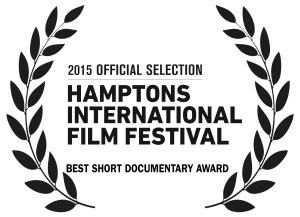 AWARDS: Best Short Documentary Award
• Bar Harbor Film Festival, Maine
October 9-11, 2015
Program 6: The Individual & Society
Socio-Political Documentary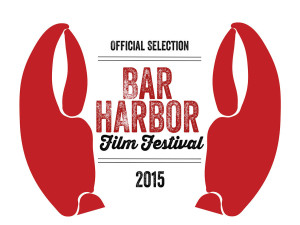 AWARDS: Best Animated Documentary Award

• Tallgrass Film Festival, Wichita, KS
Beyond the News
Sun, Oct 18 9:00 AM

AWARDS: Golden Strand Award for Outstanding Documentary Short
• DOK LEIPZIG (Germany)
October-November 2015
Screenings dates:
Wednesday, 10/28, 13:00,  Passage Kinos, Astoria
Friday, 10/30, 22:00, Passage Kinos Wintergarten
Sunday, 11/1,  15:30, Cinémathèque Leipzig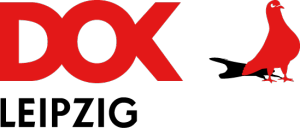 AWARDS: Honorable Mention – Golden Dove International Competition Animated Documentary Award
• St. Louis International Film Festival
Doc Shorts: Animation
Nov 9 at 5:00 PM
Tivoli 3

• Atlanta International Documentary Film Festival
Life Altering Events: Documentary Shorts Program
Friday, November 20th,
dooGallery, Atlanta GA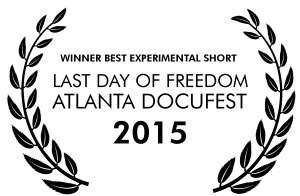 AWARDS: Best Experimental Documentary Short
• Rocky Mountain Women's Film Festival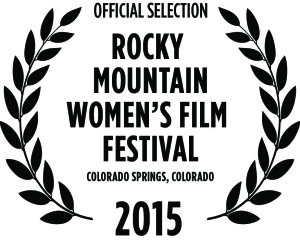 Sunday Nov 15 at 11:00 AM
Cornerstone Arts Center, Richard F. Celeste Theater
825 N. Cascade Ave
Colorado Springs, CO
• Irvine International Film Festival

January 21st, 4PM
Honorable Mention – Best Documentary Short Award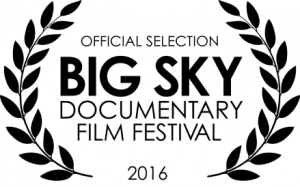 Feb 19-28
Missoula, Montana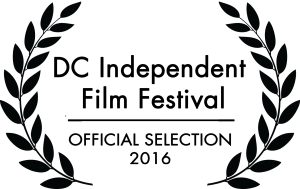 Sunday March 6th
AWARDS: Best Short Documentary Short
• Conference
• Documentary 2015: Origins and Inventions
The Center for Documentary Studies (CDS) Duke University Durham, NC
Last Day of Freedom screening and a panel,  Friday, 11/20
Couldn't be more excited to be back in Durham, for CDS's 25th anniversary!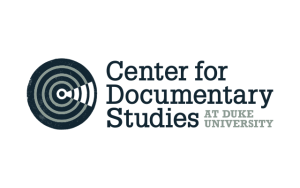 • Exhibition
• Voices
Kala Art Institute
Opening reception:
Thursday, October 22, at 6:00pm – 8:00pm
2990 San Pablo Ave, Berkeley, California 94702
Prints from Last Day of Freedom
Excerpts from Last Day of Freedom and Living Condition
• Support
Creative Work Fund, Cal Humanities, Center for Cultural Innovation, University of California Institute for Research in the Arts (UCIRA), Left Tilt Fund, UC Santa Cruz Art Research Institute, San Francisco Arts Commission, UCSC Committee on Research, Pacific Pioneer Fund, Embrey Family Foundation

•
Preview: a 'making of' video
For a complete 'behind-the-scene' video and article, see this link to indieWIRE